Owning a business is a difficult task. As a business owner, you worry for the future of your company in a time when many businesses are going under. In addition to making sure the company is growing, you must also plan for mistakes or accidents that could potentially devastate your business. The best way to deal with an unsatisfied customer and a potential lawsuit is through umbrella or excess liability insurance.
Umbrella or excess liability insurance will cover your business from catastrophic issues that threaten its security. An excess liability insurance policy acts as an umbrella to your basic liability insurance. This type of coverage kicks in when a claim is made against you that exceeds the amount of your existing liability coverage. Umbrella liability insurance provides a safety net when your other business coverage has been exhausted.
The rising costs of lawsuits and judgments are important for today's business owner to consider. Catastrophic liability losses can happen to any business at any time, and a commercial umbrella policy protects you when those losses exceed your basic liability coverage. The time and effort you have taken to build your business is too important for it to disappear after one unforeseen event.
WHAT YOU NEED TO KNOW ABOUT COMMERCIAL UMBRELLA INSURANCE:
Commercial Umbrella helps you protect your assets by providing liability limits above and beyond your other policies. In some cases, it even broadens your protection. Due to the unpredictable nature of jury awards, Patriot Insurance Agencies recommends that your business insurance program include this coverage.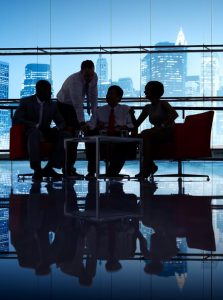 What is Excess Liability Coverage?
This coverage provides extra liability limits over an Umbrella policy. This coverage typically follows the terms of the first underlying insurance policy.
Who needs Excess Liability Coverage?
Higher limits may be necessary for businesses with high loss potential, high profile, sizable sales, numerous assets, large auto fleets, worldwide presence, significant public exposure.
Talk to Patriot Insurance Agencies today about your business operations and we can advise you what kind of liability coverage you need to protect yourself and your company. Just give us a call at 704-938-7888 and we'll help make sure you're covered.