Your Local Concord, NC Insurance Agency
Patriot Insurance Agencies is independently owned insurance agency serving Concord, NC and operated by experienced professionals who have the knowledge and expertise to handle all of your coverage needs. We are more than the car insurance agency. While we focus primarily on Charlotte Insurance, Concord Insurance, Kannapolis Insurance, Monroe Insurance and Salisbury Insurance, NC areas we offer affordable and reliable coverage throughout North Carolina.
Patriot Insurance Agencies pledges to make sure you understand your coverage options and provide you with a proposal that has been personalized to your unique needs.
Our experts are committed to getting you the best value for your dollar along with a comprehensive insurance package tailored to your needs.
We're an independent agent and we can save you money! Why restrict yourself to the price and coverage offered by only one company? Get the best options available by using an independent agent – an agent that works for you across multiple brands.
Concord Car Insurance Discounts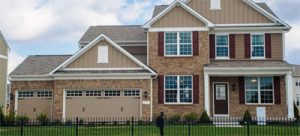 We invite you to call us at 704-938-7888 or contact us to review coverage options for auto insurance, home insurance, business insurance, commercial property insurance, renters insurance, boat insurance and more. We provide free, no hassle and no obligation insurance quotes to help you make an informed decision.
Affordable, Reliable Concord Insurance Choices
Patriot Agencies growth is based on our dedication to comprehensive research, resourceful problem solving, quality products and superior client service. Our ability to represent a broad selection of carriers assures that we can provide the coverage you need at competitive prices.
We are proud to offer solutions from several of the nation's highest rated companies, including GMAC, MetLife, Progressive, Travelers, Safeco and National General Insurance.
Commercial Vehicle Insurance in Concord NC
Corporate auto insurance is a sure preventive measure that you can't afford to operate without. Commercial truck operators in Concord, NC must carry very high insurance policies on their 18 wheelers and other commercial trucks. Commercial Vehicles like Semi Trucks can weigh more than twenty times the weight of a normal-sized passenger vehicle. As a result, the coverage for a commercial truck can be worth more than fifty times that of a standard automobile. Patriot Agencies can help you:
Protect your commercial vehicle
Safeguard your business's financial integrity
Avoid complicated and costly disputes
Owners of any commercial vehicle in Concord, NC can have peace of mind when doing business with us. Patriot Insurance Agencies will search for the policy owners of commercial vehicles are looking for and need.
Homeowners Insurance to Meet Your Needs
Patriot Agencies provides home insurance and condo insurance for homeowners in Concord, North Carolina. Homeowners insurance provides coverage in the event of damage to your property, as well as liability for injuries and damage caused to other people. Affordable home protection is recommended for every home purchase, whether new construction or old. We can help give you the peace of mind in the event of:
Damage
Theft
Suit as a result of natural disaster
Vandalism
Unforseen accidents
Find all the best resources for information on your homeowner's coverage choices and receive a free, cheap and affordable Concord, NC home insurance quote from Patriot Agencies.
How to Obtain and Maintain Cheap Concord Auto Coverage
The best method to obtain quality yet cheap auto coverage rates is to fall into the less aggressive driver's category. Aggressive drivers are commonly associated with being responsible for accidents and other driver related incidents on public roads and highways. Remain courteous to other drivers it is essential to maintain low insurance rates.
Call for a quote today at 704-938-7888 or fill out the form to the right to have a representative contact you for a free quote.
Visit Our Concord/Kannapolis Location
Patriot Insurance Agency
2400 South Cannon Blvd
Kannapolis, NC 28083
704-938-7888