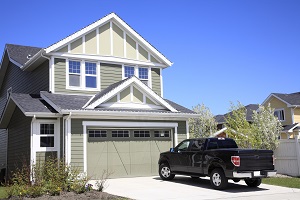 You've likely heard of bundling your insurance. The process is simple and works well for home insurance and other types.

Bundling could be the ideal choice for helping you reduce how much you pay on insurance costs. Here's what you need to know about it.

How Does Bundling Work?
Bundling home insurance is one of the best ways to reduce the overall cost of home insurance. If you purchase more than one type of insurance from a single insurance provider. This discount tends to be applied automatically, though you should ensure it is available beforehand. Bundling home and auto insurance is the most common way. However, you may also be able to bundle property insurance, umbrella policies, and some life or health insurance.

Why Bundle?
Some home insurance providers will reduce your premium costs by as much as 30 percent, depending on what you are bundling and how many policies you are putting together. There are other benefits as well. For example, bundling may help you save money on deductibles. If you bundle your policies, you may not have to meet the highest deductible on all plans. It also makes it easy for you to make payments and manage your insurance accounts.

When bundling, it's a good idea to talk to your insurance provider about the additional policy options available to you. While it may seem expensive initially, paying for these insurance products separately tends to be far more expensive. You can still choose a specialized insurance plan, select the deductible level you want, and then select the coverage limits, exclusions or additional policy features you need.

The ability to bundle insurance is available from most insurance companies. If your insurance company does not offer it, it is sometimes worth switching carriers to take advantage of the significant savings. Either way, before bundling your policies, take a look at all of your options first.

Could you be saving? Call Patriot Insurance Agencies at 704-938-7888 for more information on Charlotte home insurance.